1984 – 6th Grade
Sold chocolate bars for Little League. Developed an irresistible offer by breaking up a bar and offering "free samples" to my entire neighborhood. Talk about an easy sell from there!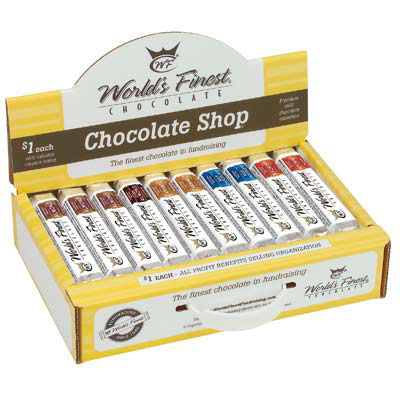 1987 – 8th Grade
Continued to push sugar to young addicts. Went to Price Club (now Costco) and bought candy in bulk. 
Stuffed as much as I could in my backpack every day and sold to kids in my 6 periods. 
Became known as "Candyman Kenny" and eventually got shut down by the school Vice-Principal.
1989 – 11th Grade
McDonald's heard about my candy pushing success and recruited me as my first "real" job. 
Started at $4.25 an hour. Worked my way up to the coveted drive-thru register position.
  Big Break Through #1
Discovered the power of the famous marketing upsell, "Would You Like Fries With That?"
1990 – 12th Grade
Friend introduced me to the big-money world of tele-marketing. 
Spent 4 hours a day on the phone setting appointments for kitchen cabinet refinishing.  Smile and dial baby!
1991 – 12th Grade
Spotted this book while browsing at the local Crown Books (remember those?) HUGE life-changer right here…

1991 – end of high school 
A friend's mom mentioned we should go to this business/job interview where we could make an extra $4k a month after we graduated. 
Sounded good. 
We entered the office doors of Bill Gouldd/NSA and witnessed my first "opportunity" meeting. 
Two books were required reading… Still are.
Big Breakthrough #2  
Discovered the power of leverage and residual income. Getting wealthy was NOT about trading time for money.
Summer of 1991
Was only 17, but was asked to invest $5k in water filters. 
I didn't have it and my mom was sweet in saying she didn't have it either. 
Managed to sell a water filter to my dad.
I worked the phones after placing an ad in the "Sales" section saying… Sports Minded! – We are looking for sharp individuals. Marketing arm of international company expanding. $5k part time, $10k full time.
Company also wanted me to pay to become "properly trained" to sell more filters and recruit more $5k business builders. 
Saw an ad about a hot new weight loss product from Durk and Sandy. 
Bought it and was delivered by a local distributor to my house. He immediately recruited me into Omnitrition. 
This is where I made a list of all my friends and family and made up a story of how my mom lost 12 pounds in one week. 
Sold a bunch of "WOW" weight loss powder!
  Still the Summer of '91!
Wanted to expand my "health supplement" business to retailers… Walked around my town prospecting retail stores telling them to stock the hot new vitamins I discovered 
(Hint: An 18 year-old with a cheap suit on and a bottle of vitamins does not equal product placement!)
Fall 1991 – 1993
Pretty much bought every "How To Make A Million Dollars In 5 Days" book, audiotape, pamphlet, mailing, anything… if it promised making money, I bought it! 
Even "Guaranteed" Gambling systems… they sounded so good in theory, I was going to put the casinos out of business!
Big Breakthrough #3
I didn't know it at the time, but I was buying from copywriting and marketing legends like Gary Halbert, Dan Kennedy, and Ben Suarez.
I exposed myself to the power of the written word and the "formula" for writing a powerful sales letter.
1993-1995
One of my marketing buddies had the crazy idea of selling groceries by mail order. 
I liked the idea… so much I actually had $5k this time to invest with him and we launched Groceries Direct, LLC! 
I wrote and placed full-page ads recruiting distributors and "worked" out of my college dorm room. 
We definitely attracted some customers and sold groceries for less, but enter the nightmare of broken pickle jars shipped out, razor-thin margins, and a somewhat "shady" partner running our warehouse in Arkansas.
Spring of 1996
Graduated California State University at Long Beach with a Finance and Marketing degree. (All gamblers get finance degrees by the way… hence the current financial meltdown.)
1996-1998
Skipped the corporate interviews and packed up my car and drove cross country for a summer adventure. 
Go EAST young man and prosper! The Queen City Charlotte, North Carolina is my new home.
Soaked up the wisdom of Stuart Wilde, Jay Abraham, and Marshall Sylver while waiting tables at nights at the upscale steak joints.
1999
Got a call from my buddy who knew a guy in the trucking business and has an idea on how we can get rich! That's all I needed to hear, packed up and moved to Richmond and Getloaded.com was born. (hey if the trucking gig didn't work out, we would find other ways to profit with that name…)
2000
We take all the crazy marketing ideas we have and apply them to our new "Dot Com"… two maverick marketing guys in the trucking industry… it works. NY Times does a feature on us. Inc. Magazine votes us "Best of the Web". Richmond Times Dispatch likes us too.
2000-2004
Crazy growth… easy money… Vegas trips… Bahamas trips… new cars… Grey Goose… 14 employees… red neck investors… lawsuits… my partner gets a divorce… I meet my wife… more drama with partner's new girlfriend… friendship with partner ends… 14,512 members paying us $35 a month… more drama… Kasey and I get married… one last legal experience with my former partner and best friend… and then Kasey and I GET OUT! Cashed a few large checks and realized what's important in life. Company later sells for $80 million dollars.
Big Breakthrough #4
Money only magnifies who you already are.
2004- Now
Started MarketingMaverick.com and now write copy, show clients how to double their profits, and building multiple streams of income businesses in the internet world.
Life is good. Of course, this is just the edited version… for all the juicy details, you'll have to take me out for Mexican food and a few Pacificos and I'll give you the "Director's Cut"!