GVO Conference – The Making of A Million Dollar Business in 90 Days Or Less?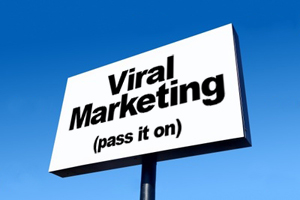 It's no secret.
Businesses can go viral and explode throughout the world in weeks… if not days sometimes.
With the combination of a truly viral product AND a way to make an amazing residual income, GVO Conference has all the key pieces in place for a major worldwide launch.
Here are the top 7 reasons why this will spread faster than a Lady Gaga You Tube video…
1) It's launching in 5 different languages.  Obviously, if you want a worldwide launch, you need a personalized experience.  And no, this not a simple "Google Translation", but a real business developed specifically for each country.
2) It's extremely simple. Nothing to download on your computer.  Anyone with an internet connection and a browser can host or attend a webcast.
3) The product is the easiest to demonstrate. It takes less than 10 seconds to show someone how easy it is to host a meeting and start a webcast.
4) The price point is affordable to the masses. Since this is a worldwide opportunity and service, the price is set where anyone with a job ANYWHERE in the world can easily afford it.
5) The commissions are residual and HUGE! Over 70% of all sales are being paid back out to the affiliates.  Make a sale once and get paid month after month!
6) It's a service to complement any home business. Internet marketers, affiliate marketers, network marketers, can all use this to make more sales in their business as well as creating an additional income stream.
7) It's GREEN! Entire sales presentations, team meetings, trainings, can be done without any traveling or printing of paper.  With powerpoint presentations, screen sharing, and online chat, everything you need is right online from the comfort of your home or office.
GVO Conference has all the pieces in place for a VIRAL explosion all over the world.  With the backing of Joel Therien and his massive multi-million dollar data center in San Antonio, the foundation is in place and ready!
In the last 9 months, my business partner Mark Call and I have built a team of over 12,000 members using the suite of tools and hosting of GVO.
With the launch of GVO Conference, we plan on achieving that number in the first 90 days… most likely sooner.
How fast around the world do you think this will spread before we hit a million users?
Leave a comment below and tell me what you think!
If you want to get in early during our massive pre-launch phase, get on our VIP list immediately and get ready for a WILD ride!
….